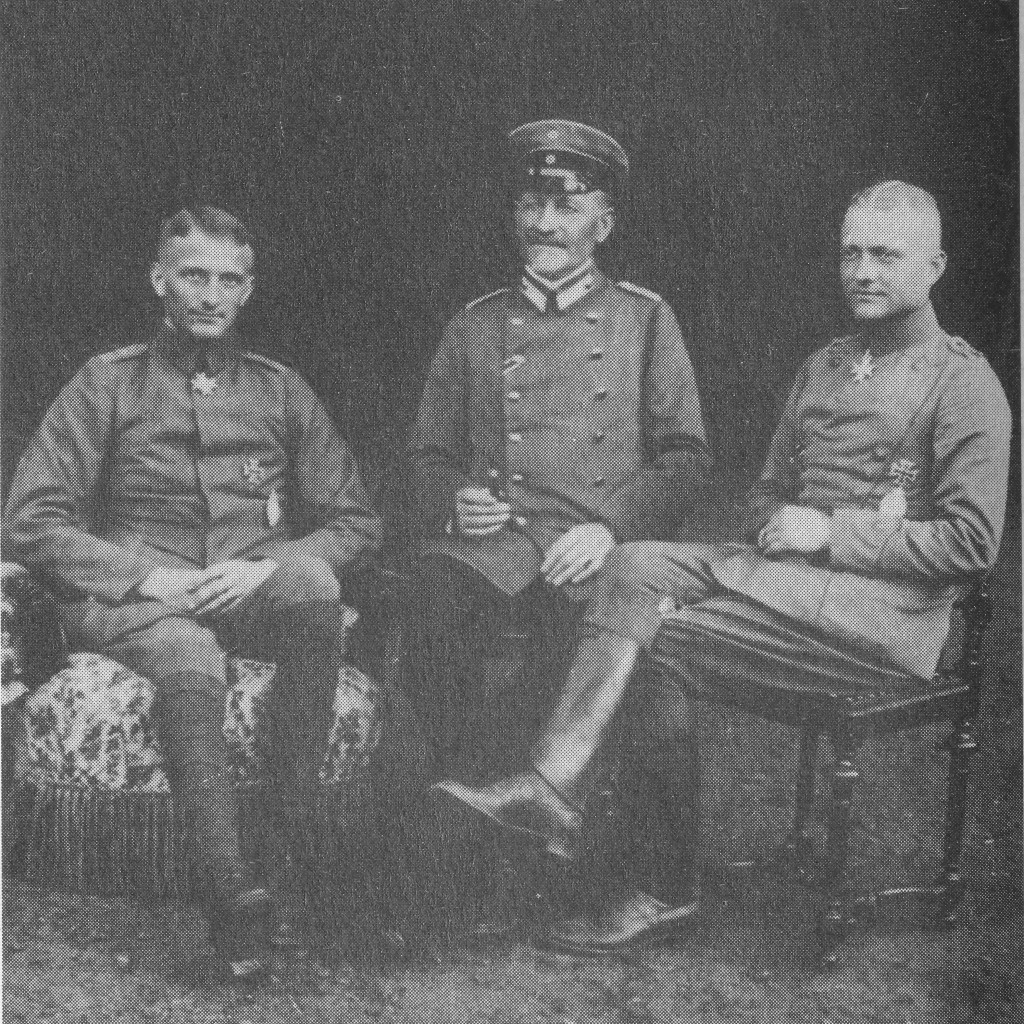 Picture ID: 52
Linked to event: 243, Albrecht vR besucht seine Fliegersöhne.
Source ID: 26
Caption in Source:
Lothar, Albrecht und Manfred Freiherr von Richthofen. Lothar war am 13. Mai bei einem Absturz schwer verwundet worden. Tags darauf erhielt er den Orden Pour le Mérite verliehen. Dieses Bild wurde am 15. Juni in Seclin (südl. von Lille/ Frankreich) aufgenommen. Wenig später wurde Lothar zur weiteren Behandlung nach Hamburg verlegt.
Caption of original picture:
Der Alte Herr mit seinen Fliegersöhnen im Lazarett Douai.